The most common problem in numerous construction projects is the presence of moisture, either at the roof level or at the basement level. In most cases, the moisture remains trapped, resulting in the development of mold, corrosion of the steel reinforcement in concrete, and deterioration of the concrete itself, leading to a significant decrease in the structural strength.
The fundamental principle of waterproofing is the rapid drainage of water and its removal from the building elements. The waterproofing layer plays a crucial role in the proper functioning of waterproofing and should be selected based on local conditions and the morphology of the building's elevation.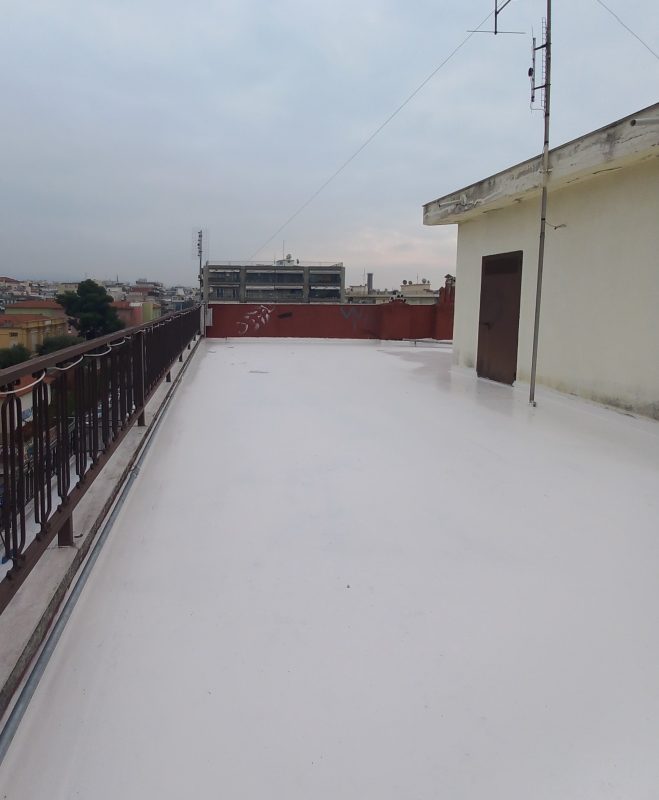 Our company provides specialized waterproofing solutions for:
Polyurethane fluid or asphalt membrane?
The choice of the correct material, as well as the other required work, depends on the specific characteristics of your space and the surrounding conditions (moisture, solar radiation, permeability, etc.), and no material is a universal solution. Therefore, before spending money unnecessarily, contact us to evaluate your case and suggest the solution that suits you best.