The building shell is crucial for its energy performance, as continuous heat exchanges occur through it with the surrounding environment. The thermal insulation of the building shell is the method we use to protect buildings from external conditions. It is the solution that allows us to limit heat loss from our buildings during winter and keep excessive heat away during summer.
ENAUSYS takes care of all the procedures required to thermally insulate your building "turnkey." Specifically, we offer: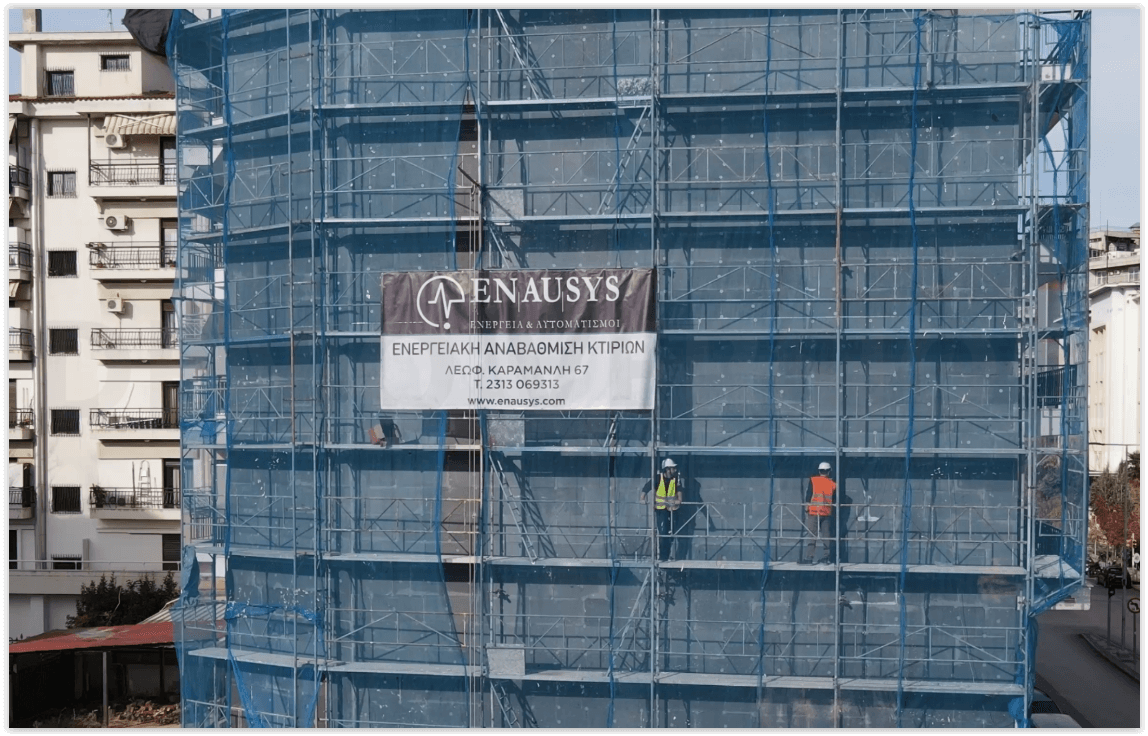 THERMAL INSULATION(And its applications)
Expanded polystyrene or mineral wool?
The choice of the right material, insulation thickness, and other materials depends on the specific characteristics of your space and the surrounding conditions (humidity, solar radiation, fire hazards, etc.). No material is a one-size-fits-all solution. Therefore, before spending money unnecessarily, contact us to study your case and propose the solution that suits your needs.