The facade of a building is the most important part of its appearance. It is the responsibility of all property owners to maintain the elements of the facade in good condition and to carry out regular inspections and scheduled repair and maintenance work, ensuring the safety of both residents and passersby.
External finishes and colors deteriorate over time due to exposure to environmental conditions and urban pollutants, especially in areas such as eaves. External finishes are vulnerable to extreme temperature changes and persistent moisture. If these issues are not addressed in a timely manner, more severe problems can arise, such as complaints from the Building Department, irreversible structural problems, etc.
ENAUSYS undertakes the complete repair of the facades of your building, focusing on safety, quality of materials, and workmanship.
Specifically, we offer the following: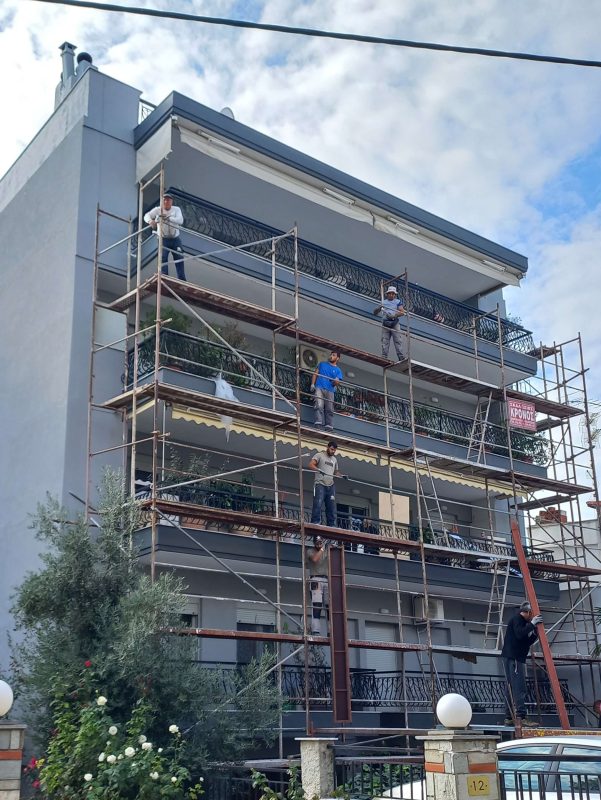 All our projects are covered by civil liability insurance, thus covering potential claims arising from body injury or direct material damage to third parties. Additionally, a supervising engineer is appointed to ensure the safety of workers, in accordance with current legislation.