In most modern buildings, the management of systems and processes is done manually. This is particularly laborious, requiring significant manpower and resulting in substantial energy and financial waste. All contemporary buildings, due to increasing needs and the development of electronic systems, should operate automatically, saving us time and money.
Building Management System (BMS) is essentially the central management of all electromechanical (M&E) systems in a building, both existing and new. The management and control are carried out through a central computing unit (controller), providing programming capabilities, automatic operation, future expansions, and adaptations.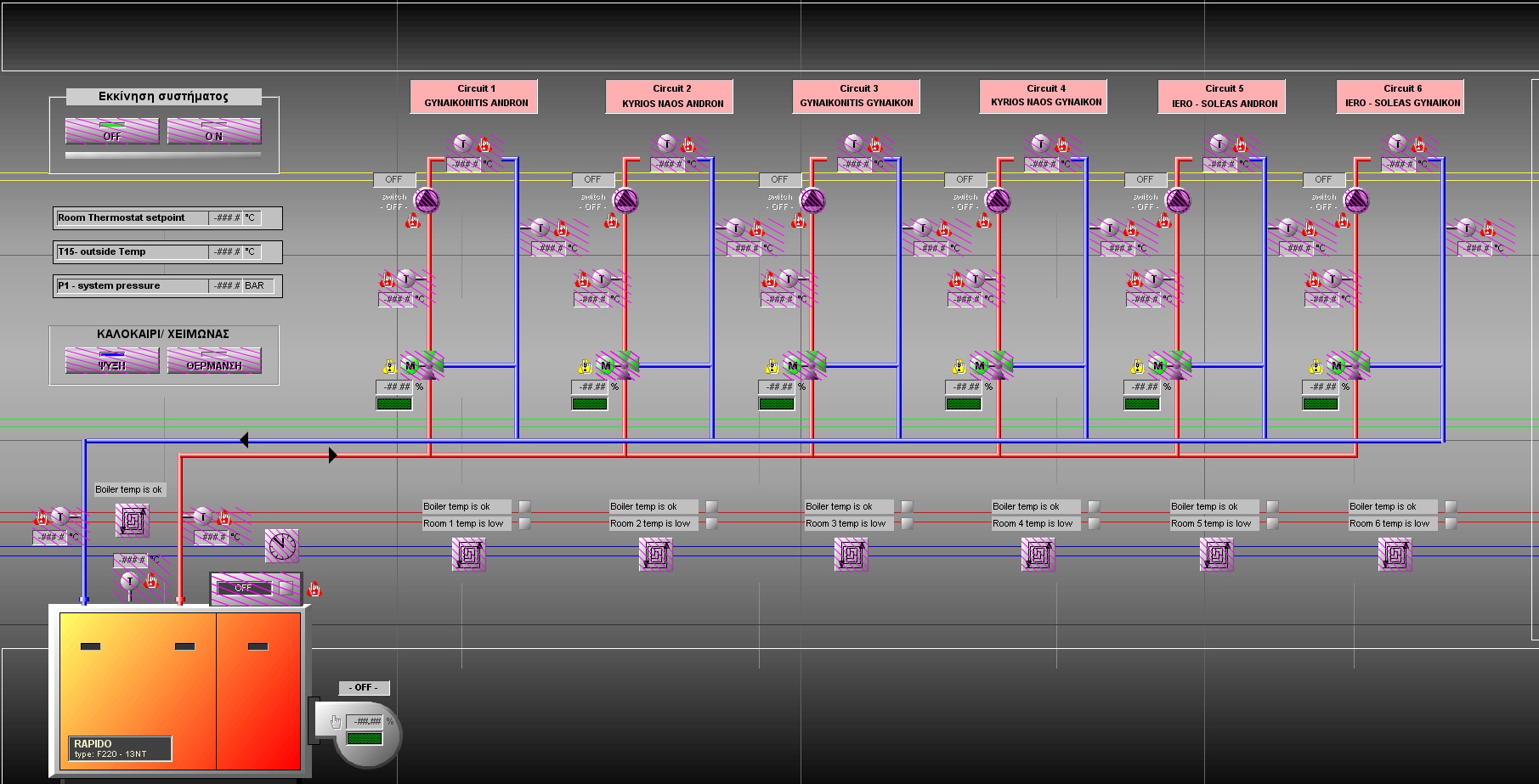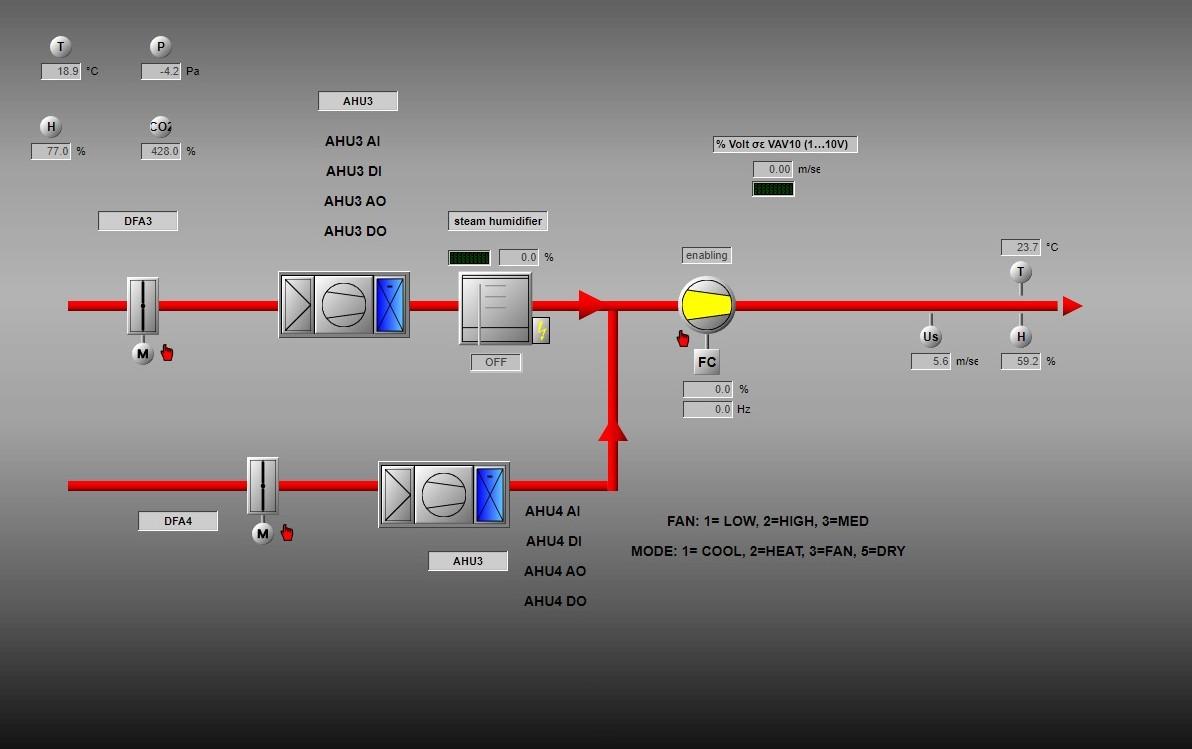 ENAUSYS undertakes the complete implementation of an automation system (supply, installation, programming, personnel training) to transform your building into a truly smart building (Smart Building).
Specifically, through BMS:
1) We record:
Room temperature, humidity, pressure, CO2 levels
Supply/return water or air temperatures
Consumption of electricity, oil, water
Power quality (harmonics, power factor, etc.)
2) We control:
Cooling systems such as VRV, Central Air Conditioning, A/C
Heating systems (Heat Pumps, Boilers, control valves, inverter circulators)
Ventilation systems (dampers, analog and non-analog fans)
Zoning (temperature stratification, energy source prioritization)
Lighting (dimming, lighting scenarios, motion control, DALI, etc.)
Shading systems
The control of units is done either directly through dry contacts or through protocols such as BACnet, Modbus, etc.
3) We monitor 24/7:
Energy Monitoring/Management
Energy monitoring is one of the most important tools for energy conservation and management in a modern building. The simple installation of a system alone does not result in energy savings. Instead, savings are achieved through continuous recording of energy